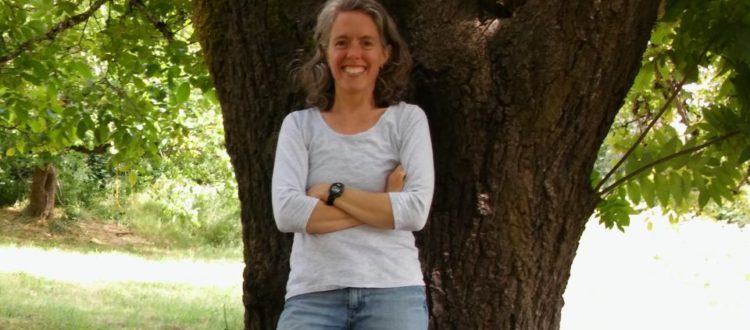 Athlete Showcase June 2018 – Ariana Wittlake
ATHLETE SHOWCASE – JUNE 2018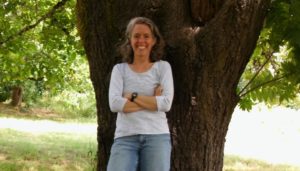 Ariana Wittlake
Your Sign: Virgo
Your favorite color: I can never decide – blue, green, grey
Your favorite CrossFit movement: Wall balls
Your most hated CrossFit movement: Burpees
How long have you been a part of a CrossFit community? January 2018
Why do you CrossFit? I joined because I was tired of feeling "old."  Having four children over eight years just wiped me out.  I continue because I love the workouts, weightlifting and community.
Dream location to visit: Any place with mountains, lakes and good food!
Favorite past-time: I have 4 young children…anything alone and quiet sounds good to me!  Walks in the woods are my favorite though and my favorite place to be is on a New England lake.
Family (human and non-human): My husband, three sons (11, 9 and 6 yrs), a daughter (3 yrs) and 6 barn cats.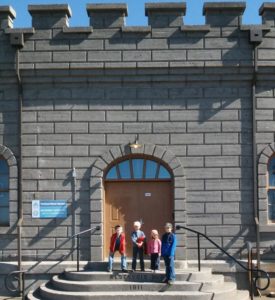 Occupation: Right now I'm a stay at home, homeschooling mom.
Favorite book: The Hate You Give by Angie Thomas for book club
Diet: Paleo meets Vegan, but not strict.  I eat to feel good.
Music preference during workouts: ACDC
Do you drink a gallon of fluids a day? Probably, I drink mostly water or my own herbal tea blends.
Favorite meal/food: Salmon with a good glass of Pinot, an earthy salad and dark chocolate for dessert!
Favorite/Most memorable CrossFit moment? This years Open.  I loved how my judges wholeheartedly pushed me to do what I didn't think I could.
If you could be an animal, what would you be? Oh, man, I just love being human too much.
What do you do to relax? Go for walks and listen to the birds
City and State of birth: Kennett High in Conway, New Hampshire
Favorite/Lucky number(s): I try not to have them
Anything else you would like to share: I'm always amazed to see that one's state of mind determines much in life – happiness, health, success and even age.  Thus, protecting your mind is everything and taking good care of your body is a part of that.  I LOVE how CrossFit challenges me both mentally and physically.  Many WODs are intimidating and yet, I've found that if I maintain a positive attitude, I can somehow work through them…and having an awesome community of people that encourage each other makes it all the better.