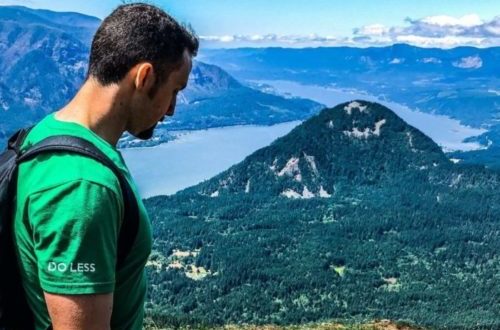 Athlete Showcase July 2018 – Jerald "Jay" Van Rhyn
ATHLETE SHOWCASE – JULY 2018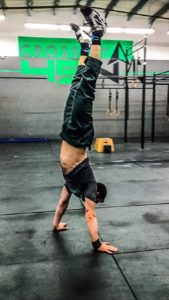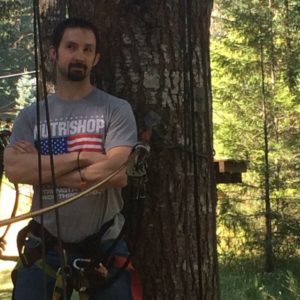 Jerald "Jay" Van Rhyn
Your Name: Jerald "Jay" Van Rhyn
Your Sign: The goat fish (Capricorn)
Favorite color(s): Blue
City and State of birth: Middle of nowhere, Idaho
Your favorite CrossFit movement: Anything where I feel like a ninja, so maybe
box jumps and bar muscle ups.
Your most hated CrossFit movement: The Thruster… Kalsu…
How long have you been a part of a CrossFit community? Six years.
Why do you CrossFit: So I'm harder to kill.
Dream location to visit/travel: I've wanted to visit Japan since I began training in
the martial arts at age five.
Favorite past-time: Video games.
Family (human and non-human): Parents and a sister hundreds of miles away.  CrossFit 45 N locally.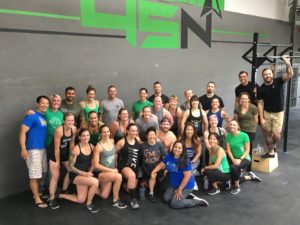 Occupation: Lawyer moonlighting as an Insurance Underwriter.
Favorite book: Tigana, by Guy Gavriel Kay.
Last book you read: Loneliness, Human Nature and the Need for Social Connection.
Favorite movie: Braveheart
Last movie you watched: Black Panther
Diet: Anything that is no more than mildly poisonous.
Music preference during workout: Metal, like Trivium (ie. the kind where the vocalist can actually sing and screams or growls for emphasis or effect).
Do you drink a gallon of fluids a day? I should, I probably lose that much water during a workout.
Favorite/Most memorable CrossFit moment? Competing in the Summer Sizzler with coach Greg Casey.
If you could be an animal, what would you be? Maybe a raven. Clever problem solver, devoted to their small group, good at defending themselves… Yeah, a raven.
What do you do to relax? Walk in the woods or get lost in a game.
Anything else you would like to share: I've spent most of my life studying and practicing writing in the hopes of someday seeing my name on a hardcover novel in the Science Fiction/Fantasy section of a bookstore.