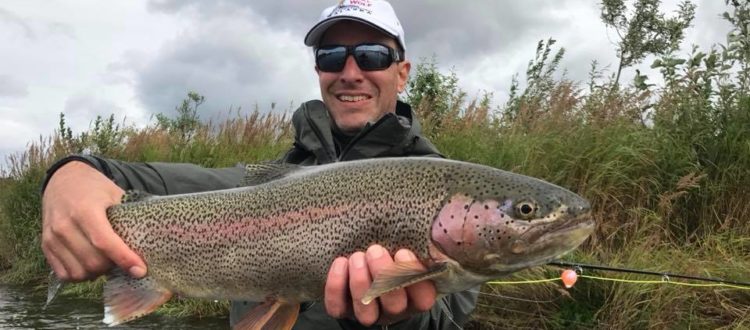 Athlete Showcase May 2018 – Jeff Birdsall
   
ATHLETE SHOWCASE – MAY 2018
Jeff Birdsall
Your Sign:  Pisces
Your favorite color: Blue
Your favorite CrossFit movement: Hand Stand Push Ups!
Your most hated CrossFit movement:  Thrusters…ugh
How long have you been a part of a CrossFit community? I have been doing crossfit since 2011, and with 45N since a few months after it opened.
Why do you CrossFit?   I do crossfit to stay healthy for myself and my family. Physically fit through movement, but also because of the community, support, and friendships.
Dream location to visit:  The sky….some time in the future I have a goal of earning my pilot's license.
Family (human and non-human):  My wife Hyun, Son Jett (11), Daughter Rylee (9), and our Australian Labradoodle Kola. Hyun's mother also lives with us.
Occupation:  Engineering Manager @ Intel
Favorite book: I'll skip the book and go outside.
Diet: Paleo….mostly.
​​​​Favorite meal/food: Steak, Salad, and Sweet Potatoes. Or any Korean food that Hyun or her mother cook!
​​Music preference during workouts: Hard Rock
Do you drink a gallon of fluids a day?  Yes
Favorite/Most memorable CrossFit moment?  So many that it is difficult to choose. It has been an amazing experience all the way from my first workout (filthy fifty), through a series of first movements (T2B, double under, muscle up),  local competitions, the open, and every day at the box.
What do you do to relax?  Anything outdoors. Fishing, Mountain Biking, Hiking, Hunting, Camping
City and State of birth:  Blaine, MN
Anything else you would like to share: Crossfit is a unique fitness discipline, and 45N makes it special. I have visited a number of boxes and none of them have the combination of facility, coaching, and community that we enjoy. I am thankful for all of it, and everyone at the box who makes it special!