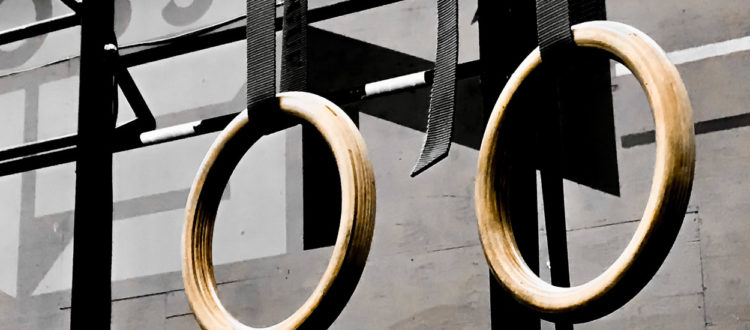 Athlete Showcase October 2013 – Cristy Johnston
Athlete Showcase – October 2013
Cristy Johnston
City and State of birth:  Mt. View, CA
Your Sign:  Taurus
Favorite color:  Coral and Yellow
High school attended:  Glencoe High School Hillsboro, OR
Family:  I live with my husband, Nathan, a fellow CrossFitter!  The rest of my family lives locally, so I see them often.
Occupation: 1st Grade teacher in the Beaverton School District
What do you do to relax?  I like to go shopping all by myself either right when a store opens, or around closing time, when there are no crowds.
Why you CrossFit:  I CrossFit because it improves every aspect of my life.  The friendships I have made through CrossFit will always outweigh any PR or gain I make.  I love seeing people I care about having fun, pushing themselves, and celebrating.  We are a true community!  Physically, I have never felt stronger.  Coming from a non-athletic background and struggling with my own body image, CrossFit has helped me overcome many barriers.  Realizing and seeing what I can do has improved my self-esteem, and this translates into my everyday life.
 Favorite/Most memorable CrossFit moment:  My first Fran at 45N, I was last to finish and I had so many people cheering me on.  I had just switched to 45N and was still a little lonely.  On that day, I realized that I had made the right decision.
Your favorite CrossFit movement:  Double Unders because it's the only move I can do with 100% integrity during a WOD.  Let's be honest, it's pretty grey for the other movements…!
Your least favorite CrossFit movement:  If we are talking about moves I can actually do, it would have to be Thrusters.
Favorite book:  The Time Traveler's Wife
Book you are reading: Nothing right now.
Diet:  I try to eat pretty clean Monday through Thursday, the rest of the week…not so much.
Favorite meal/food:  Buffet.
Do you drink a gallon of fluids a day?  Almost.
Favorite/Lucky Number(s):  17
Music preference:  Depends on my mood, mostly anything upbeat that makes you feel like dancing
Music preference during workout:  Hip Hop, Dance, Dubstep
Dream location to visit:  Tahiti, I would like to stay in the huts that are on the water.  I love crystal clear waters that are warm and calm.