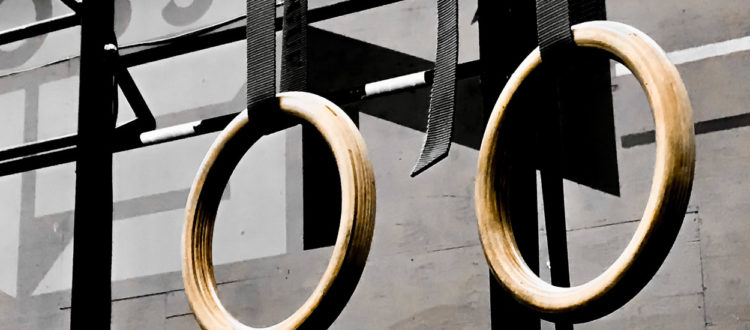 Everyday Warrior June 2014 – Stephen Berry
Everyday Warrior – June 2014
Stephen Berry
Everyday Warrior is honored to introduce Stephen Berry as our first Featured Warrior.  Stephen truly embodies the warrior spirit and we are so honored to be able to share his story.
Stephen is 57, has been doing CrossFit for 3 years and is currently a member at CrossFit 45 North in Hillsboro, Oregon. Stephen was diagnosed in 2012 with inoperable stage III non-small-lung cancer (having never smoked a day in his life) that had metastasized to his throat. At the time of his diagnosis his prognosis was 18 months as it had spread throughout his right lung and to several spots in his left lung. However, his diagnosis didn't keep him from doing what he loved. Throughout his treatment, doctors have advised Stephen that his CrossFit and gym workouts would speed up the cancer and shorten his life, but he disagreed with them.
As written by his friend Christina Lion, "When Stephen described CrossFit to his doctors, they all advised against it. However, after seeing how much it kept his spirits up and added to his quality of life, they told him he could continue, as long as he 'took it easy'. In the meantime, the radiation and chemotherapy did little to affect the tumor but succeeded in destroying most of the function of his right lung." Stephen has surprised his doctors to the point of being accused of not taking his chemo drugs because his lab results showed increased red blood cells and his white blood cell count has remained in the normal range. Both results are the opposite of what is expected when someone is undergoing extensive treatment for cancer.
Despite the effects of treatment on his body, Stephen continues to do the WODs at his gym, pushing himself to his limits time and again. "My current Oncologist is still not convinced, but he is starting to think that maybe it [CrossFit] could have helped as it is keeping all of my overall health better than it would have been had I just succumbed to the disease.  I still work my full time job and have never taken more than 8 total days off for the treatments.  I still compete in competitions for CrossFit, often coming in near the end, but I am still there".
The fact that Stephen has continued to participate in the WOD's at his gym is inspiring. What is absolutely amazing is that he participated in the CrossFit Open this year as well as participated in his first face-to-face competition in April. Stephen has worked out in some capacity for 30 years, however he now doesn't miss any days as he believes it is crucial to his survival.
As written by Christina, "Despite having only one functioning lung, blisters all over his body, and being sick from the side effects of chemo, Stephen participated in the Open this year, and in April, he competed in his first face-to-face CrossFit competition. In the final event, as he struggled to finish, spectators, judges, and even fellow competitors turned to cheer him on (without even knowing his story). As I watched my friend and listened to the crowd counting down his final reps, tears came to my eyes, and I thought to myself, 'This is CrossFit.' I truly believe that the workouts and the CrossFit community have prolonged the life of one of my best friends".
Stephen is an Everyday Warrior. He is everything this organization believes in. His strength, courage and perseverance is an inspiration and nothing short of remarkable.