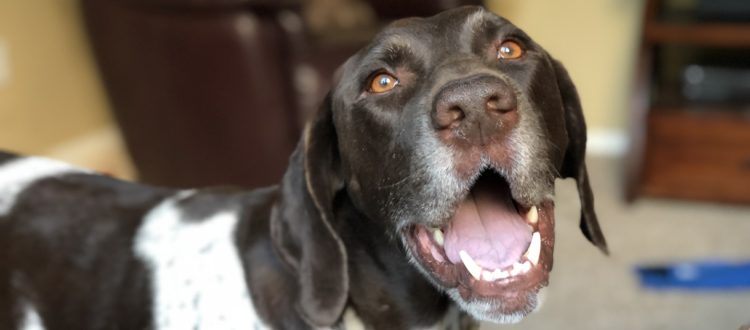 Athlete Showcase October 2018 – Lee Brown
ATHLETE SHOWCASE – OCTOBER 2018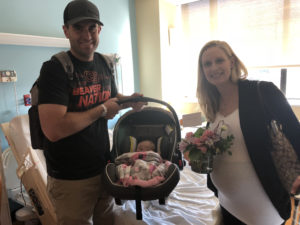 Lee Brown
Your Name:  Lee Brown

Your Sign: I would need to Google that… 😉
Favorite color(s): BLUE

Favorite/Lucky number(s): 11

City and State of birth:  Corvallis, OR

Highschool you attended:  Crescent Valley High School

Your favorite CrossFit movement:  Anything with Kettle Bells

Your most hated CrossFit movement:  Thrusters!

How long have you been a part of a CrossFit community?  Almost 3 years

Why do you CrossFit: Being a part of a group workout is the motivation I need.  And the constantly varied workouts keeps it interesting every single day (even at 5AM!).

Dream location to visit/travel:  The Southern states of the US, Italy and Germany

Favorite past-time:  Washing/detailing cars.  Spending time with my new daughter.
Family (human and non-human):  Malin (Born 9/27/18), Anna (Wife of 3+ years), and Mick (6 year old German Shorthaired Pointer)

Occupation:  Estimator/Project Manager for Ness Campbell Crane + Rigging.  I love this job because, like CrossFit, it is constantly varied.  Every job is different and I work with a variety of customers every day too.

Favorite book:  When I was a kid it was Goosebumps!  Now I primarily read sales books and of course new fatherhood books

Last book you read:  "The Expectant Father" The ultimate guide for dad's-to-be

Favorite movie:  Super Troopers

Last movie you watched:  The Breakfast Club

Diet:  A general focus on carb reduction and portion control.

Favorite meal/food?  Enchiladas!  (No, that does not fit into what I just said about my diet…)

Music preference during workout:  Hard Rock or Upbeat/Intense Rap

Do you drink a gallon of fluids a day?  Yes.  I work upstairs at my new office and the only bathroom is downstairs…extra cardio!

Favorite/Most memorable CrossFit moment?  The first time I put together all the proper movements of a proper squat snatch.
If you could be an animal, what would you be?  Probably an Eagle!  Being able to fly and also an extremely talented hunter would be awesome.

What do you do to relax?  I enjoy hard cider (2 Towns Ciderhouse is based in my hometown) and hanging with my family.
Anything else you would like to share:  I enjoy CrossFit 45 North!  It is a great community with very creative workouts every day.