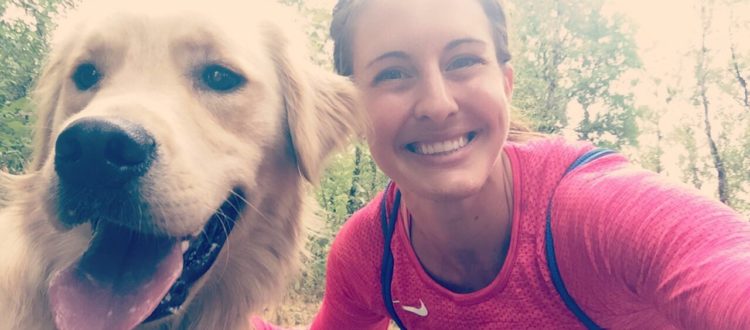 Athlete Showcase September 2018 – Jamie Mertz
ATHLETE SHOWCASE – SEPTEMBER 2018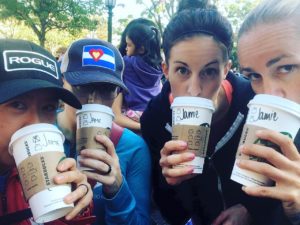 Jamie Mertz
Your Name:  Jamie

Your Sign: Sagittarius; the archer!

Favorite color(s): PINK! But I love orange too!

Favorite/Lucky number(s): 9 and 30

City and State of birth:  Portland, OR

Highschool you attended:  Lake Oswego

Your favorite CrossFit movement:  Snatch!

Your most hated CrossFit movement:  GHD Situps/Deadlifts

How long have you been a part of a CrossFit community?  A little over 6 years

Why do you CrossFit: I have tried just about every sport there is throughout my lifetime (primarily soccer, lacrosse, and wakeboarding), but I haven't ever found something, until CrossFit, that I looked forward to going to each day!  It's the perfect combination of community support as well as a place where I am always challenged… you can't master CrossFit and that keeps me motivated! I also love how varied it is! I'm constantly amazed at the programming… Everything just fits together, remains interesting, and it seems like people PR time and time again, which is fun to celebrate and be surrounded by!

Dream location to visit/travel:  Harry Potter World! I would also LOVE to visit Japan!

Favorite past-time:  I spend a lot of time with my family (immediate, extended, friends and furry included).  I love to bake, especially cookies.  I am very passionate about animals. In the summer, spending time on the water or visiting Black Butte Ranch.  Disneyland is my favorite place in the world.  My sister-in-law picks out great books and when she does, I love reading, good snacks and watching backing competitions on TV.  Going on walks with my dad, oh and of course, coffee!
Family (human and non-human):  My immediate family includes: my mom and dad, big brother, Joel, sister-in-law, Fallon, nephew, Nick (3), and niece, Emma (7 months). Furry family includes: Golden Retriever- Hudson, Weimaraner-Templeton and kitties: Otis and Rupert.

Occupation:  I work at Milestone Systems, with my awesome friend/coach, Greg!  My role is in business operations development and enablement.

Favorite book:  Hands down, the entire Harry Potter series!

Last book you read:  Crazy Rich Asians

Favorite movie:  Inside Out

Last movie you watched:  Won't You Be My Neighbor; The Fred Rogers Documentary

Diet:  Modified Paleo… I don't really have a set "diet." I just try to eat clean so that when I want pancakes or Costco froyo I don't feel as guilty!  My thought is to be in tune with your own body. For example, I incorporate extra things my body responds well to, but aren't necessarily "Paleo" like: rice, potatoes, yogurt and peanut butter… mmm!

Favorite meal/food?  Meal- Breakfast… sausage, eggs, scones, pancakes, fruit, toast! Food- Blueberries!

Music preference during workout:  Fun pop like Taylor Swift, Britney, or Beyoncé OR EDM/Dubstep-type stuff!

Do you drink a gallon of fluids a day?  Around that.

Favorite/Most memorable CrossFit moment?  My first individual RX comp…The Spring Showdown at 45North when I was still a member at McMinnville CrossFit IMUA. There was a WOD with axel-bar deads, sandbag burpees, and bar MUs… It was my good friend, Dani Miles', and my first-time doing bar MUs in a comp!

We (CrossFit 45 North) had to add some pics from this comp – It is definitely one of our favorite memories as well!
If you could be an animal, what would you be?  Panda!

What do you do to relax?  I love to take the morning slow with a cup of coffee when I can (usually Sunday), be a couch potato or read.
Anything else you would like to share:  I'm so thankful to 45 North that I get to be a part of this family! I'm pretty quiet at first, but love getting to know anyone and everyone… and am a goofball once you know me better! AND, I love being partners with ANYONE and love when someone wants to tag team with me!