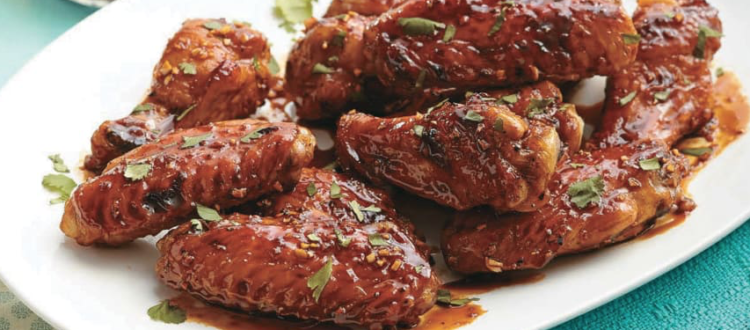 SEPTEMBER 2018 NEWSLETTER

*|MC_PREVIEW_TEXT|*


~September 2018 ~Services we have to offer ~Birthdays  ~Upcoming Events/Seminars ~ROMWOD link  ~Showcase Athlete  ~Blood Donation  ~What is your Goal  ~Travel WODs  ~Booties in Action Pictures  ~Rowing Clinic Pictures  ~Massage Therapy ~Sticky Honey Garlic Chicken Wings
September 2018
One week into fall of 2018, we have some amazing outdoor activities and a change in natures color headed our way!  We always say the definition of CrossFit is Functional Fitness.  This is always the best time of year to get out and enjoy the beautiful world around us.  We CrossFit on a regular basis to not only keep us healthy and feed our competitive appetite, but to be able to go out into nature and experience it by walking, running, biking, hiking, etc. amongst it.  
While we are taking in the last bits of sunshine and warmth for the 2018 year, we are lucky to be able to appreciate our health, our ability to move and the people who are with us.  Keep working hard and keeping finding the importance to health and wellness that is within your ability to control.  
Do you know someone who may be interested in CrossFit or maybe you are interested in CrossFit!  Now is the time to start or to get back into CrossFit!
Is your goal to lose weight and tone?  With every class we offer a body weight burn option that is an alternative to the weightlifting piece of the CrossFit Workout.  If you are not comfortable moving a barbell or do not have interest in that, these body burn workouts are perfect for you!  Get a great workout in while burning calories and toning with the rest of the class.

Maybe your goal is to gain strength and muscle or enhance your athletic performance?  Our programming is designed to help you gain both strength and muscle over time.  Your performance in whatever activity you are trying to improve, will see progress if you stick with the programming and are consistently attending classes.  

Perhaps you are looking only for Health and Longevity or just a good workout with good people.  We are able to customize each workout to your needs specifically.  We have the best coaching staff that will help taylor the workout to what you need to reach your goals. 
Email us (cf45north@gmail.com) today to tell us the goals you have for yourself.  The only agenda we have is to help you reach the milestones you are hoping to reach.  We can help you do this by showing you the correct and safe way to perform exercises and help you ultimately shatter your limits.  
——————————–
NEW and RETURNING Athletes:
Welcome to our newest members: Jessica Gunn, Bobby Aguilera, Jason Stanley and David Brunner.  We are so excited to have you within our community and can't wait to see what you accomplish! 
Do you know someone…


who is interested in CrossFit or just getting into better shape?  We offer something for everyone as well as body recovery!  Word of mouth is the best way to get people into our box and you all live by how great this community is!!  Lets get these individuals through the doors.  With guidance and the support of the community, they will reach their goals and begin feeling a change they will love.
Click on the picture below to get more information on 
what we have to offer!!
———————-
Be sure to wish these awesome athletes a Happy Birthday!!  
From all of us at CrossFit 45 North – May all of your birthday wishes come true! 
 

September Birthdays

Erica Tan – September 11
Ariana Wittlake – September 17
Kryssia Diaz – September 17
Jorge Castaneda – September 22
Kai Clark – September 24

October Birthdays

Jessica Gunn – October 3
Julian Alvarez – October 16
David Brunner – October 23




ROMWOD @ CrossFit 45 North
(Range Of Motion Workout Of the Day)

Did you know? You can sign up for a free 7 day ROMWOD trial.  If you love it, get signed up by clicking on the picture.

Give ROMWOD a try and get all flexy and swole!  Its great for a rest day workout.

Click on the photo to check out their site and sign up with your fellow athletes at CrossFit 45 North.

For 2018, we will have a clinic/event planned by your coaches and peers for each month in 2018.  If you have any ideas for future clinics/events, let us know!

————–

 

Pre-Hab/Glute Activation Clinic

 

When: October 19th
Who: Lindsay Hardison
Time:  TBD
Where: CrossFit 45 North
Cost: $10
Other Info: stay tuned for more

 

Everyday Warrior On-line Battle Series

 

When: November 1st-19th Who: EveryDay Warrior Time:  the weekly workouts will be programmed for classes @CF 45 North each Friday, 3 weeks in a row. Cost: $40 to compete or $55 to compete w/shirt Register: Click

HERE to register

!

Other Info: You all know how near and dear EveryDay Warrior is to us as a non-profit Organization!  This is one of their biggest fundraisers for EveryDay Warrior, lets show them our love and support!
 

Gobbler Gauntlet

 

When: November 10th
Who: 
Register: By clicking HERE Where: CrossFit 45 North
Other Info: compete or cheer on your fellow athletes 🙂  
ShowCase Athlete
September 2018
Are you traveling this fall and 

don't

 want to miss a workout?
100 workouts just for you!
No equipment necessary! Click on the picture or link below to get to the link.
Booties In Action
On September 8th at CrossFit Wilsonville, our awesome athletes competed and judged for a competition done to empower women!  Booties In Action has been a pretty amazing competition done every year and we are proud to represent with some tough ladies of our own at CrossFit 45 North!  
Way to go competitors and judges and fans!  
**Thanks to Jay for the photos 😉
Rowing Clinic
On September 14th, we had one of our members, Emery Collins, put on a Rowing Clinic!  Excellent work Emery and thanks to all the members who came to support and learn the best techniques and ways to be efficient as a rower!
MASSAGE THERAPY AT
CROSSFIT 45 NORTH
We have an awesome massage therapist, Sarah Glidden, to help you keep moving day after day!  Her massage room is located at CrossFit 45 North so it is easy to take advantage of what Sarah has to offer!  
You can call or text (541-521-3664) to set up an appointment.  
Call TODAY!

She offers 15, 30, 60 and 90 minute massages, also open to special requests. 
Ingredients:
3 tbsp of raw honey

3 tbsp of fresh orange juice

2 tbsp of sucanat, soy sauce, hot sauce, rice vinegar and fresh lime juice

1 tsp toasted sesame oil

2 tsp grated ginger

2 cloves garlic, minced

1 tsp arrowroot starch

2 lb split chicken wings

Chopped fresh cilantro for garnish, optional
Instructions:
Preheat oven to 400º. Line a large baking sheet with parchment paper.

Prepare Sauce: In a medium saucepan, whisk together honey, orange juice, Sucanat, soy sauce, hot sauce, vinegar, lime juice, oil, ginger and garlic.  Whisk in arrowroot.  Set saucepan over medium and cook, stirring constantly until sauce thickens slightly, about 1-2 minutes.  Let cool to room temperature. 

Reserve 1/4 cup of the sauce in a separate bowl for dipping.  Place chicken wings on prepared sheet and brush with sauce from saucepan.

Bake for 20 minutes and flip, basting with remaining sauce from saucepan.  Bake 18-20 minutes more until thermometer registers 165ºF when inserted into thickest part (avoiding bone).  Transfer to a plate; garnish with cilantro.  Drizzle reserved 1/4 cup sauce over wings or use as a dip.

Enjoy!